Hi All!
I am proud to announce the opening of the 'Melbourne School of Guitar Making'.
Robert Pryke and myself have been running the 'Electric Guitar and Bass Making' course successfully at NMIT/Melbourne Polytechnic for over 4 years and this year we decided to do it under our own banner. We've had a number of ozbass members do the course with us with great results. Many of you have seen the threads of their builds and joined in the fun via all of your posts.
We've almost finished our set-up of the factory based in Croydon (Melbourne eastern suburbs) with loads of machinery and equipment that will make what we had to work with at the TAFE college look a little light on. A few great things that we can now offer is much more scope in the builds that people can do and more class times to choose from. Something that inflexible TAFE courses just couldn't offer and most definitely what people wanted! I'll be posting more on the cost of the courses and times that we'll be holding them over the next few days.
Cheers, David
And now for some shots!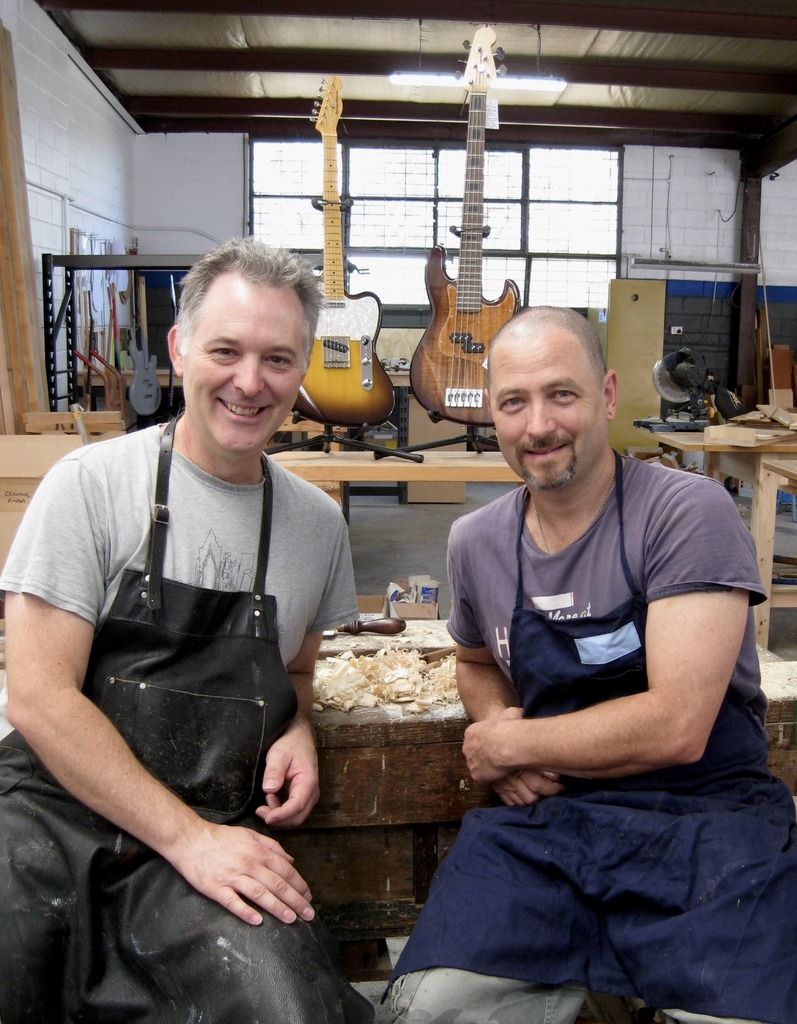 David Searle and Rob Pryke
Some of the work benches in progress
My corner for DJS Guitars to work out of