Next is this custom build. It's a single cut model. My original single cut model got slightly modified for this build. The changes are mostly in the lower horn to permit easier access to the upper frets. This is going to be a fairly complicated fancy build. It's a neck through body "a la Fodera" meaning the neck through section is essentially a 19mm core with a different wood finishing the thickness of the core on the body side with a layer of Wenge veneer in between. The neck is Maple, body core Alder, wings are Ash, top is Burl Redwood and we've got Wenge veneer between the neck and core wood and between the top and wings/core. The top is a full-faced top with the headstock having also a Burl Redwood face plate. The fingerboard is Birdseye Maple.
The hardware will be black, Nordstrand Fat Stacks pickups, Aguilar OBP-3 preamp, brass nut.
First off I needed to buy some Rock Maple as I didn't have enough left for a neck through body. Only problem is my regular supplier, Lazarides Timber closed its doors last year
They were awesome, they had everything. I was able to find a local guy with a few boards of really nice Maple, only problem was it was 50mm stock in widths of 250mm.
Just huge really but I had no choice so I bought a board and went to my buddy Bill's place for some resawing.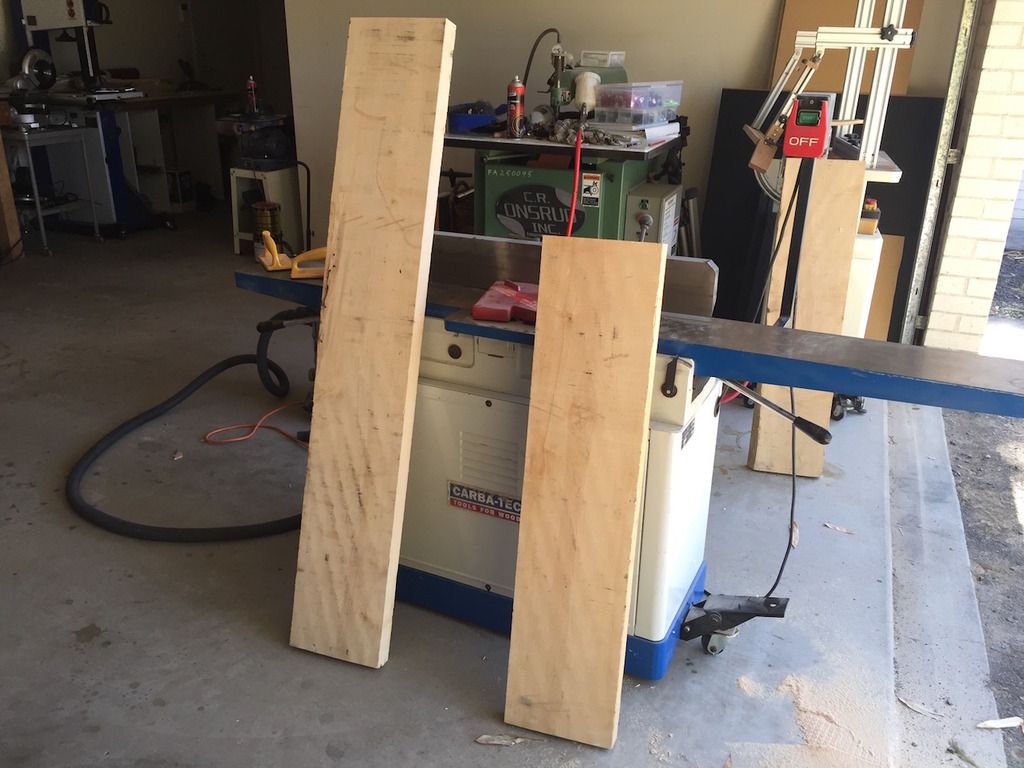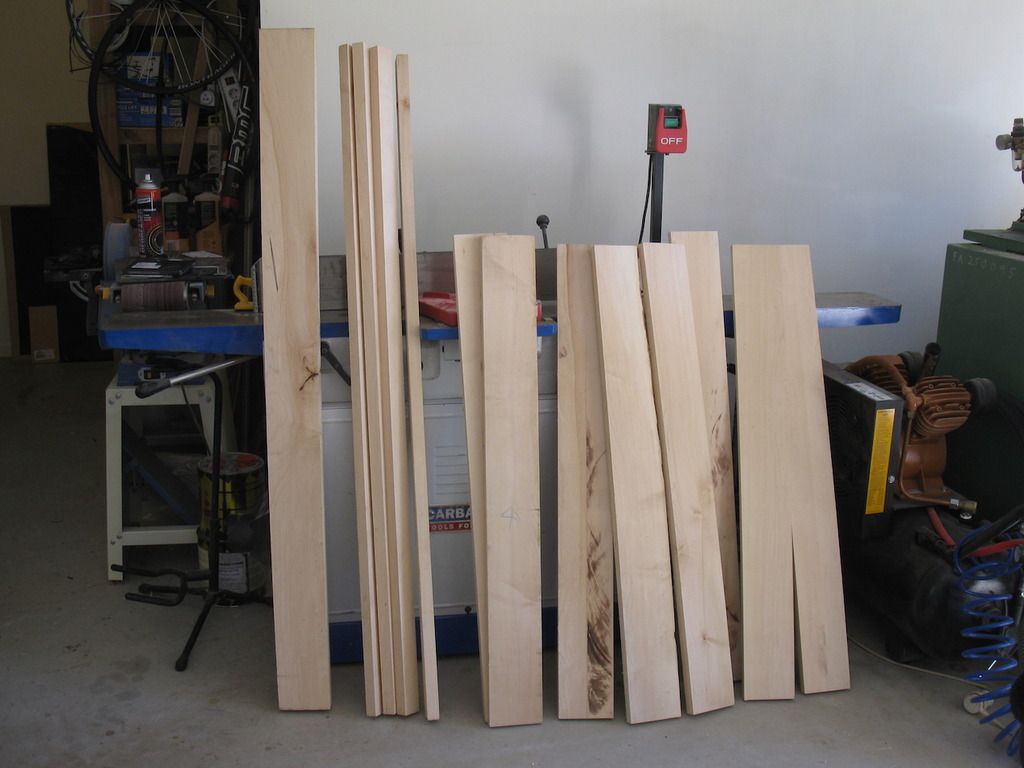 The great bit now is that I've got enough for 8 Fender style necks and a couple of neck through bodies. That should keep me going for a couple of years
We ordered a nice piece of Burl Redwood online. It came in a block, that also got resawn and I got enough for two tops.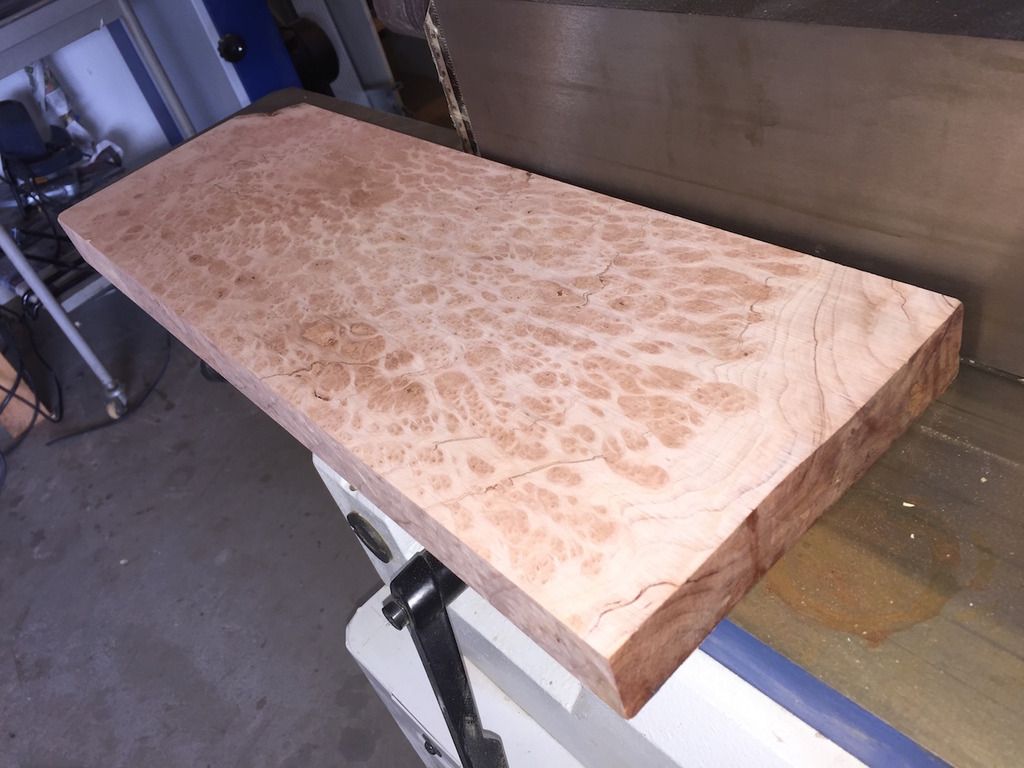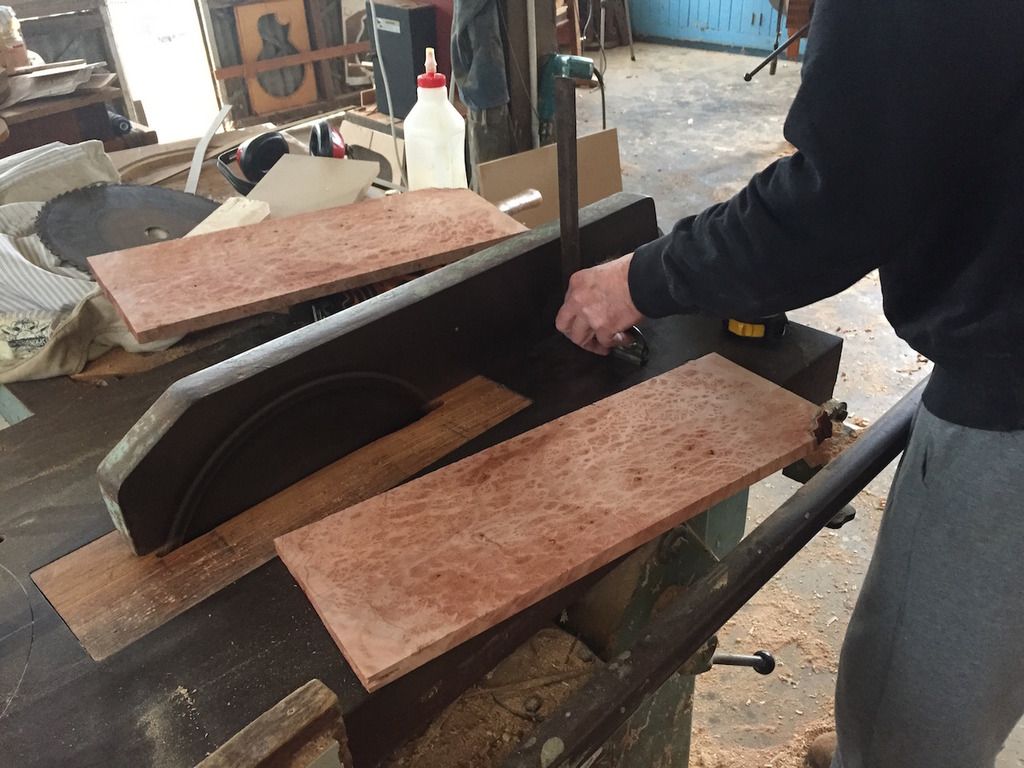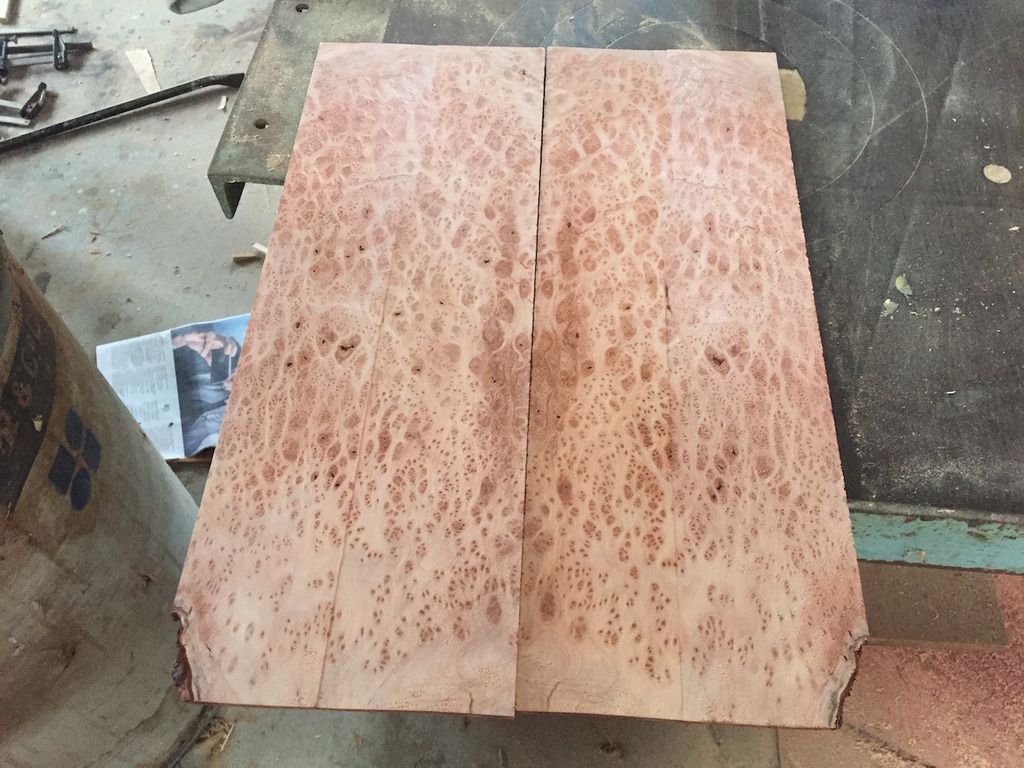 Next, the laminates get glued for the neck through body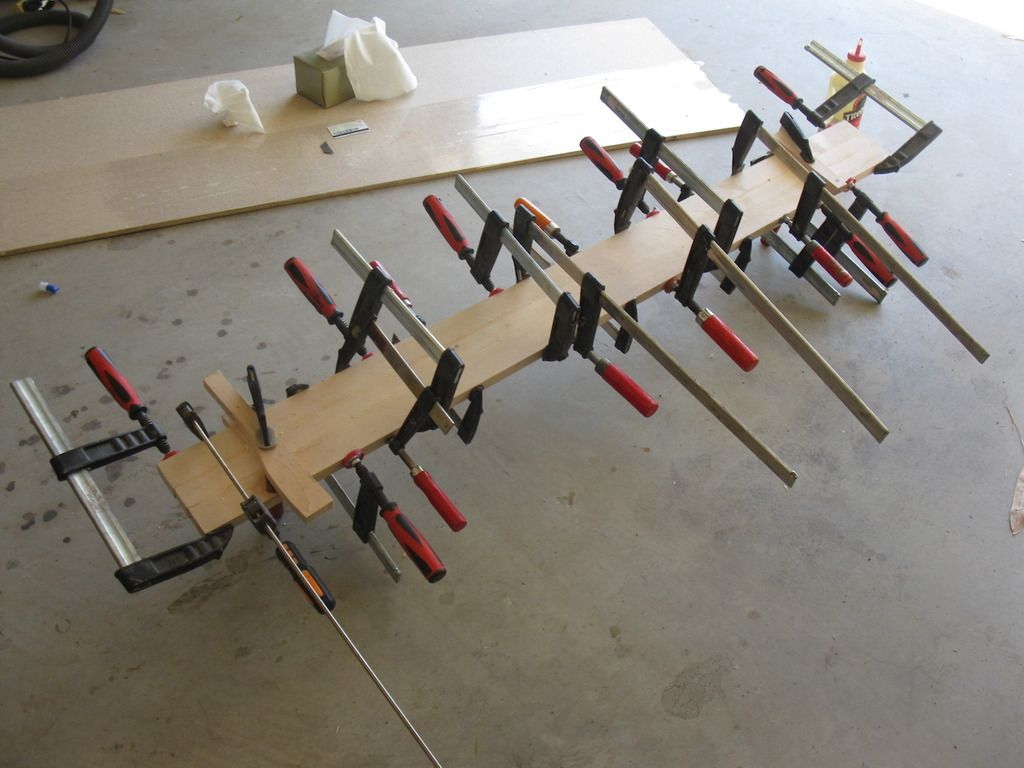 Once I finished touching up the design in CAD software I machined the new templates for the bass, below are the ones that will needed to be used for this bass.
[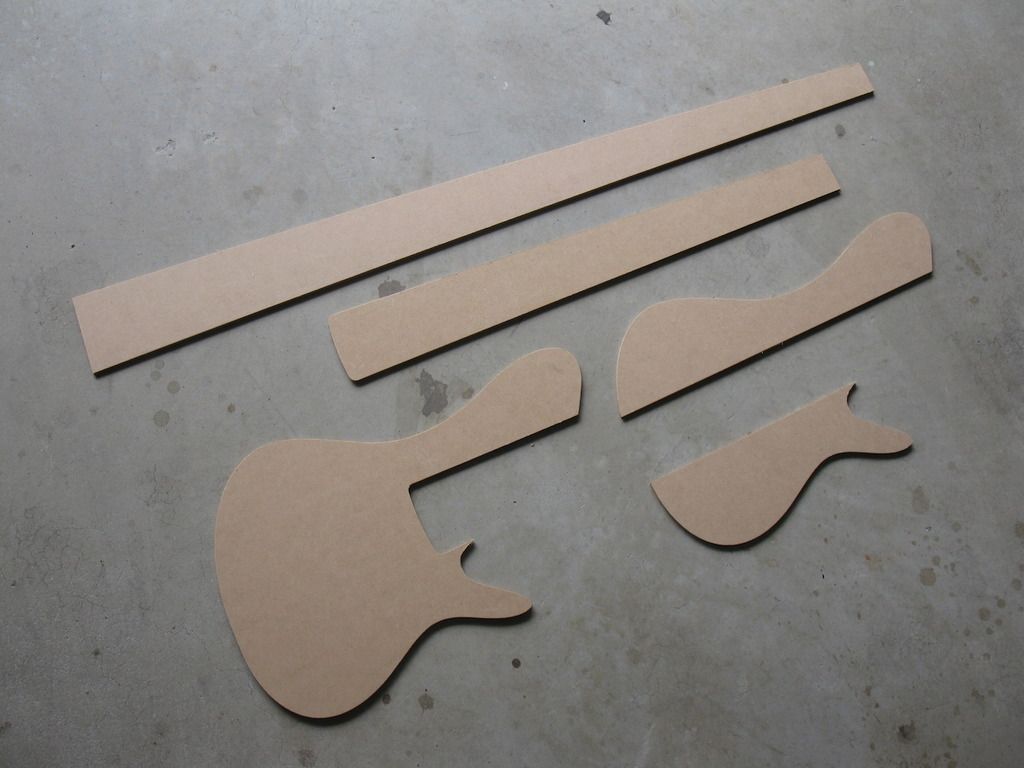 Here is the neck blank and the scarf joint jig.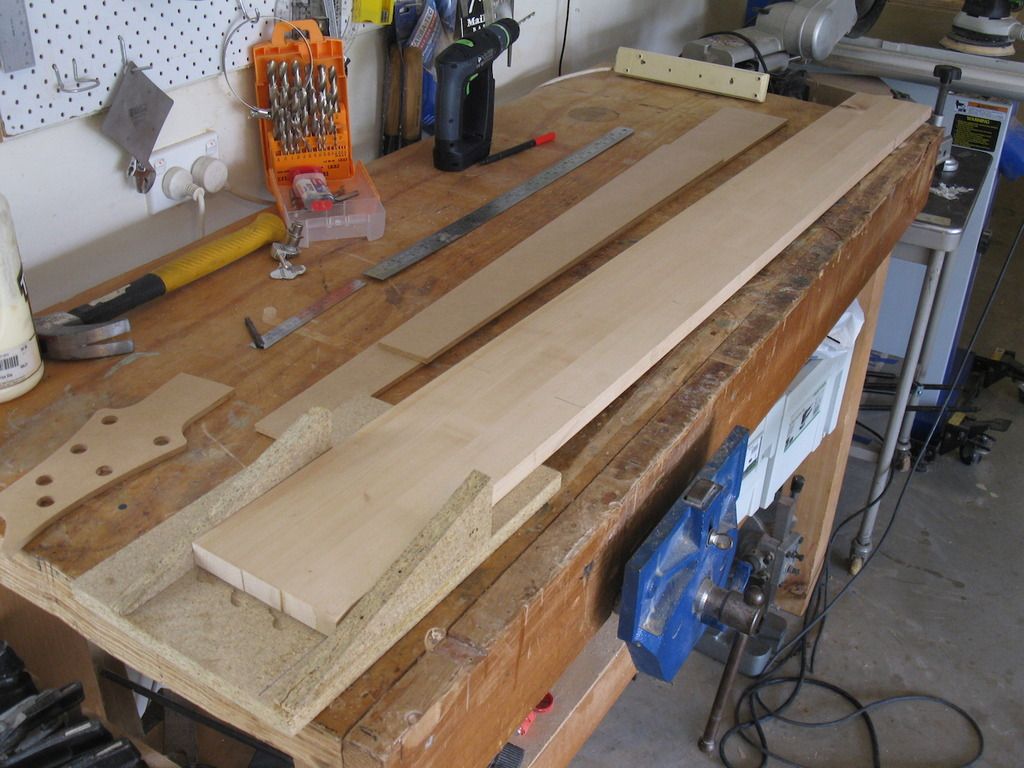 The blank is bandsawn roughly at an angle to get the headstock and neck parts of the scarf joint.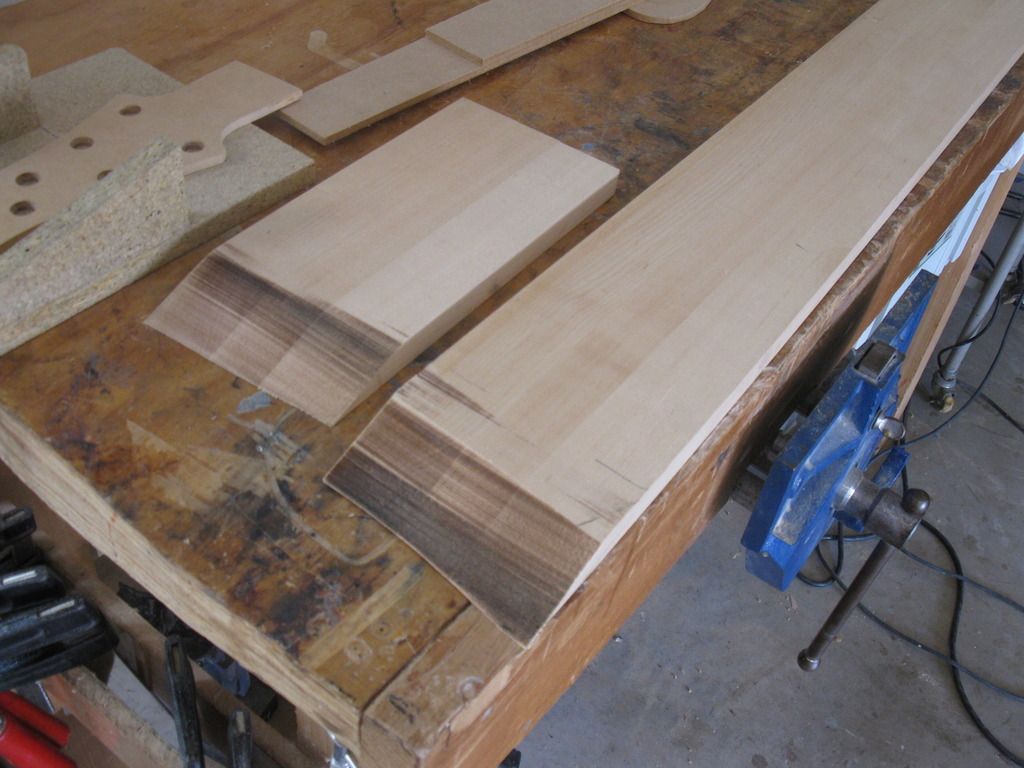 The first part gets clamped into the jig and the router machines it flat at the angle we want to have.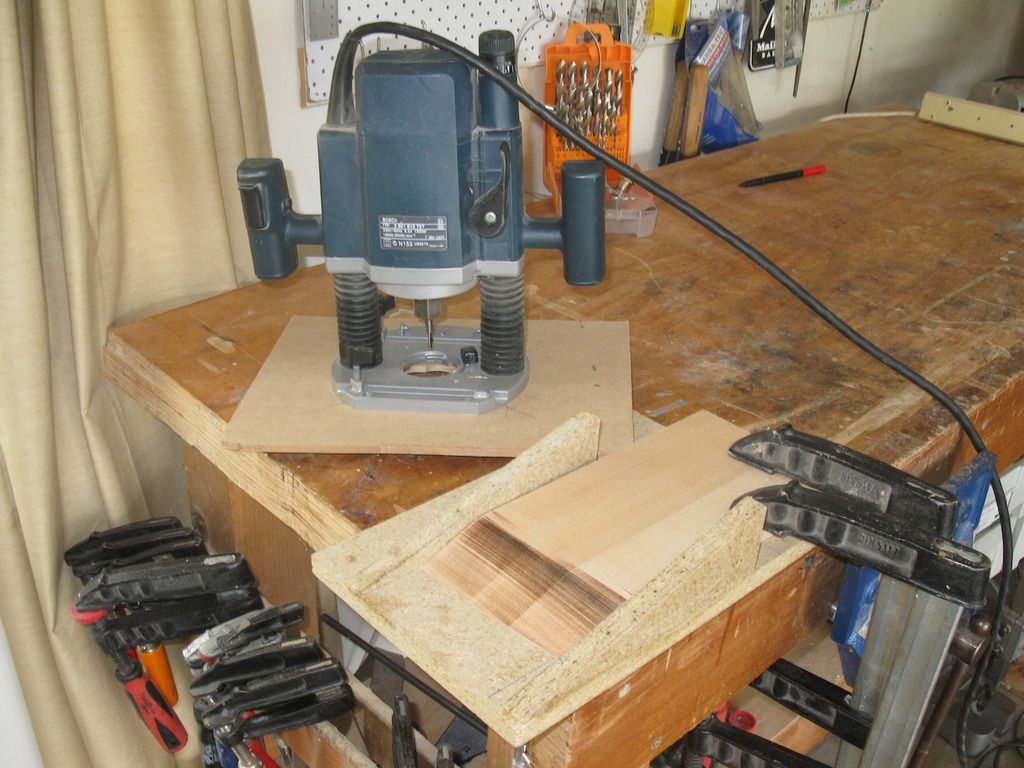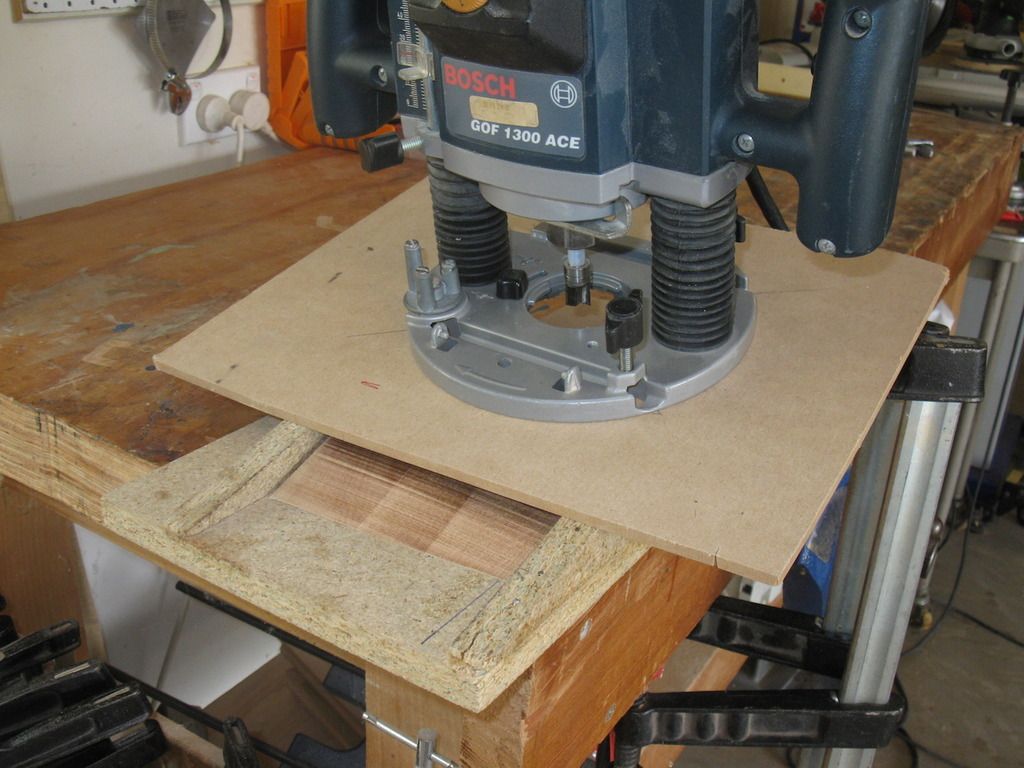 Once the two pieces have been machined I clamp them together and touch them up with a plane to make sure they're nice and flat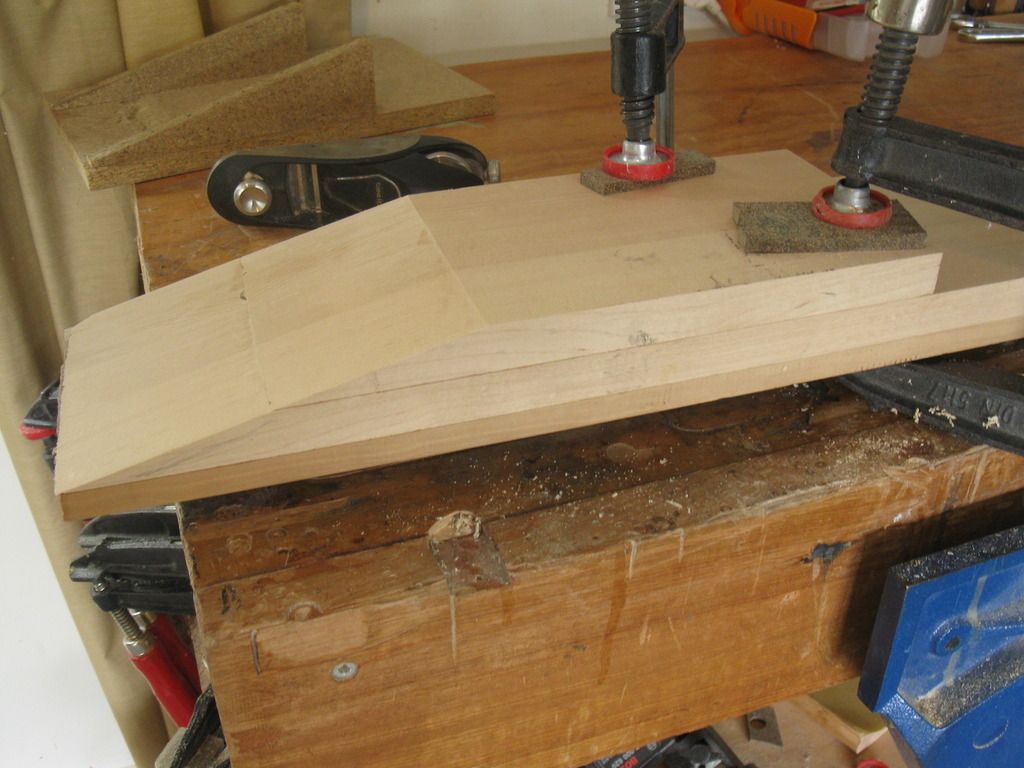 Eventually the two parts will be glued together at an angle as per below, not just yet though, that's just for the show now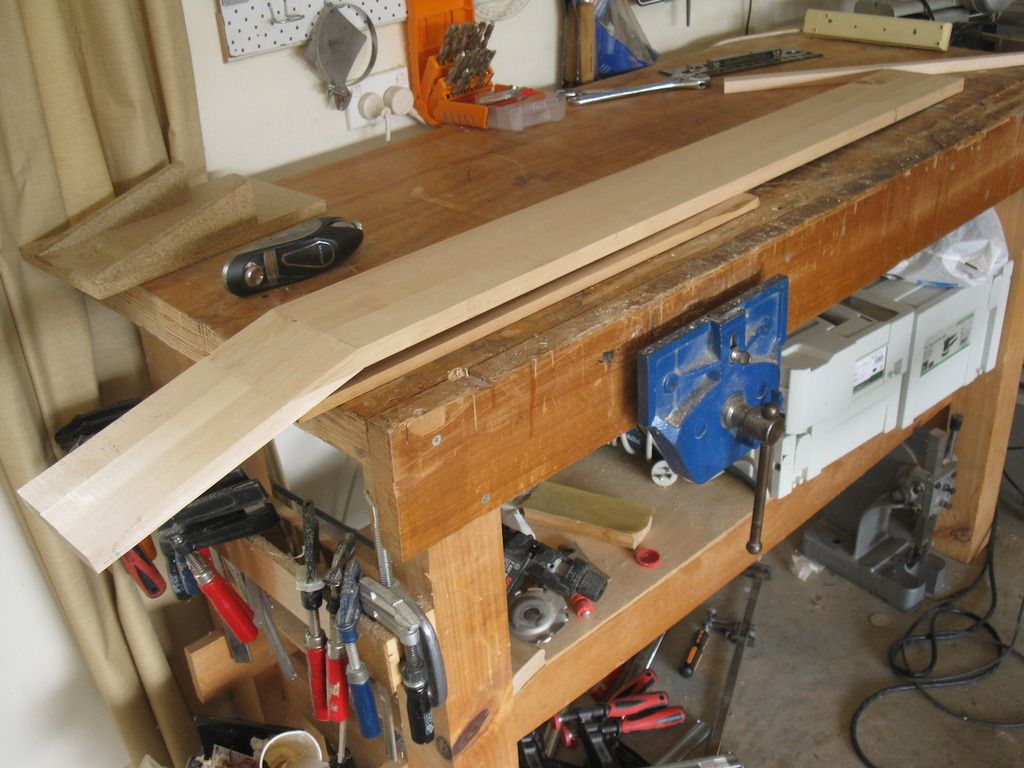 Drawing the locations of where the core needs to get cut on the blank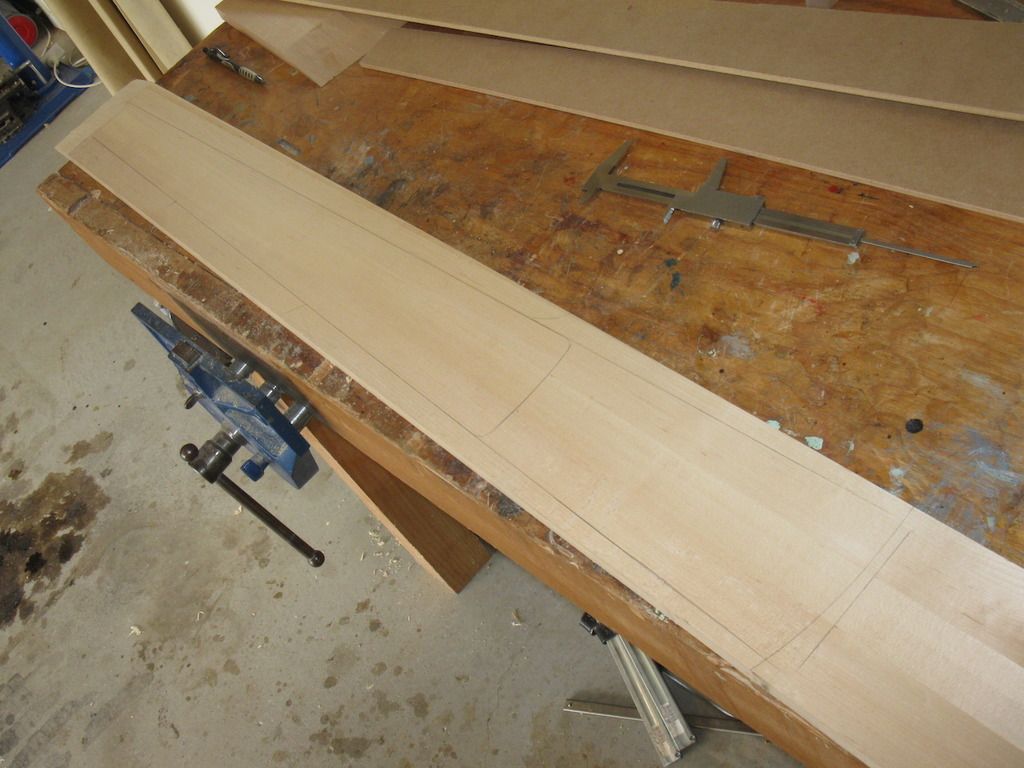 Next up is the truss rod slot and the end adjustment bit shaving.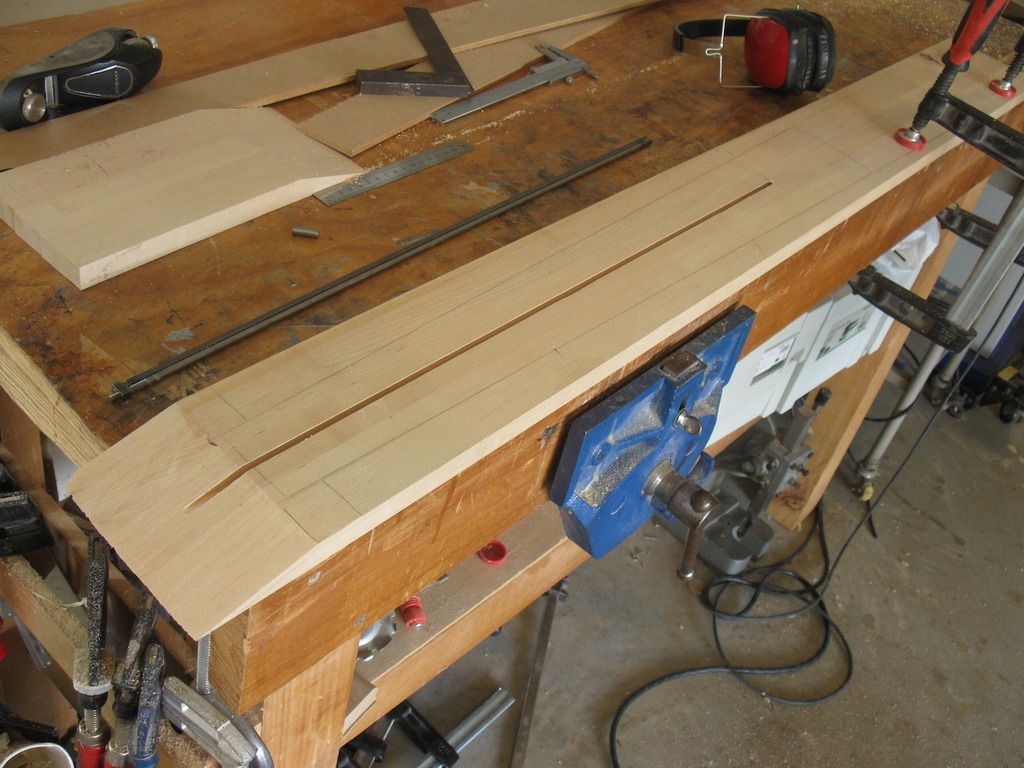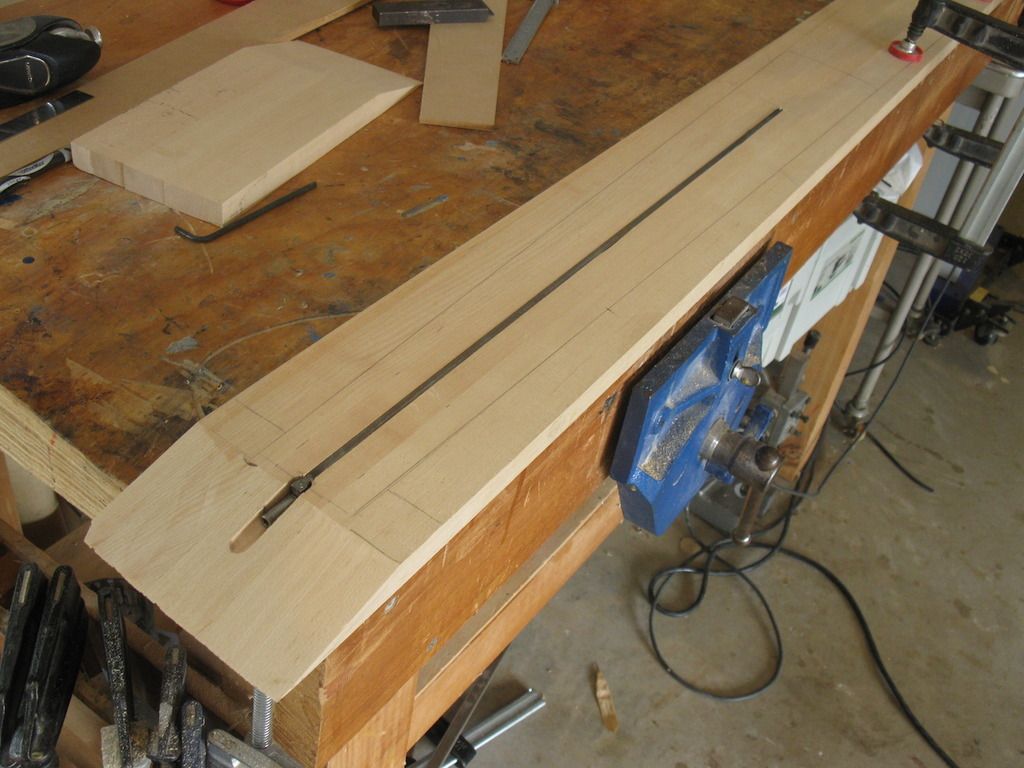 The sides are roughly bandsawn and then with the core template are cleaned up on the router table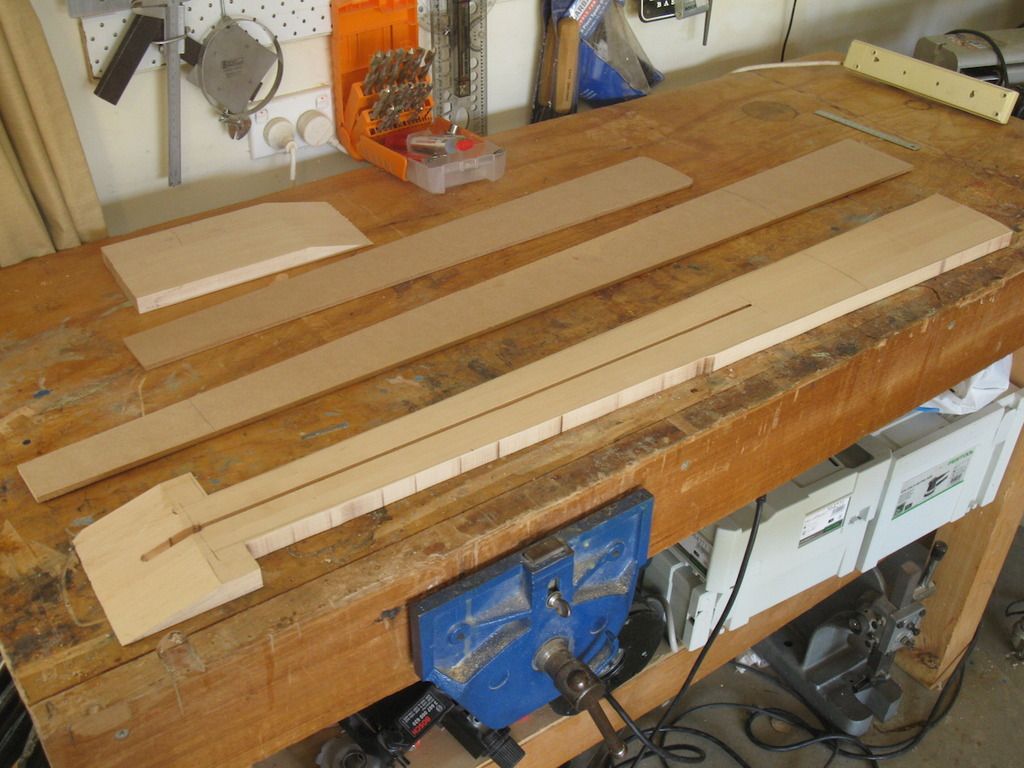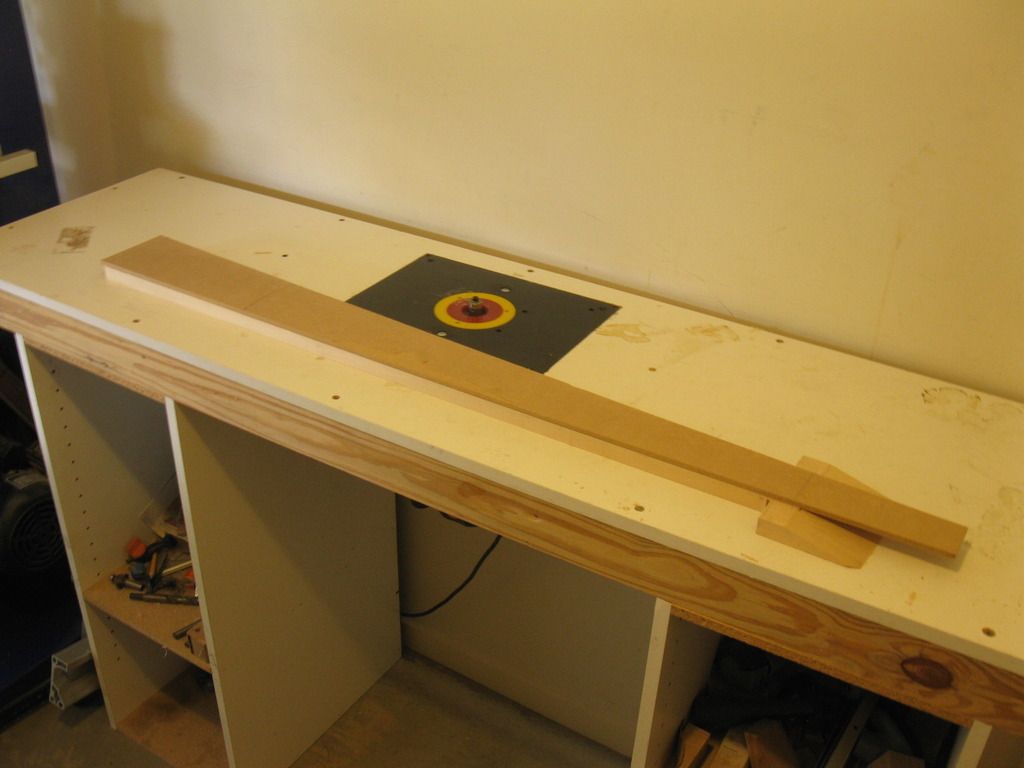 Here's a look with the wing templates for what it will end up looking. Stay tuned for build pics later this week