><((((º> ·.¸¸.·´¯`·.¸.·´¯`·... ><((((º>
.·´¯`·.¸.·´¯`·... >((((º>
---
Pretty savage ad placement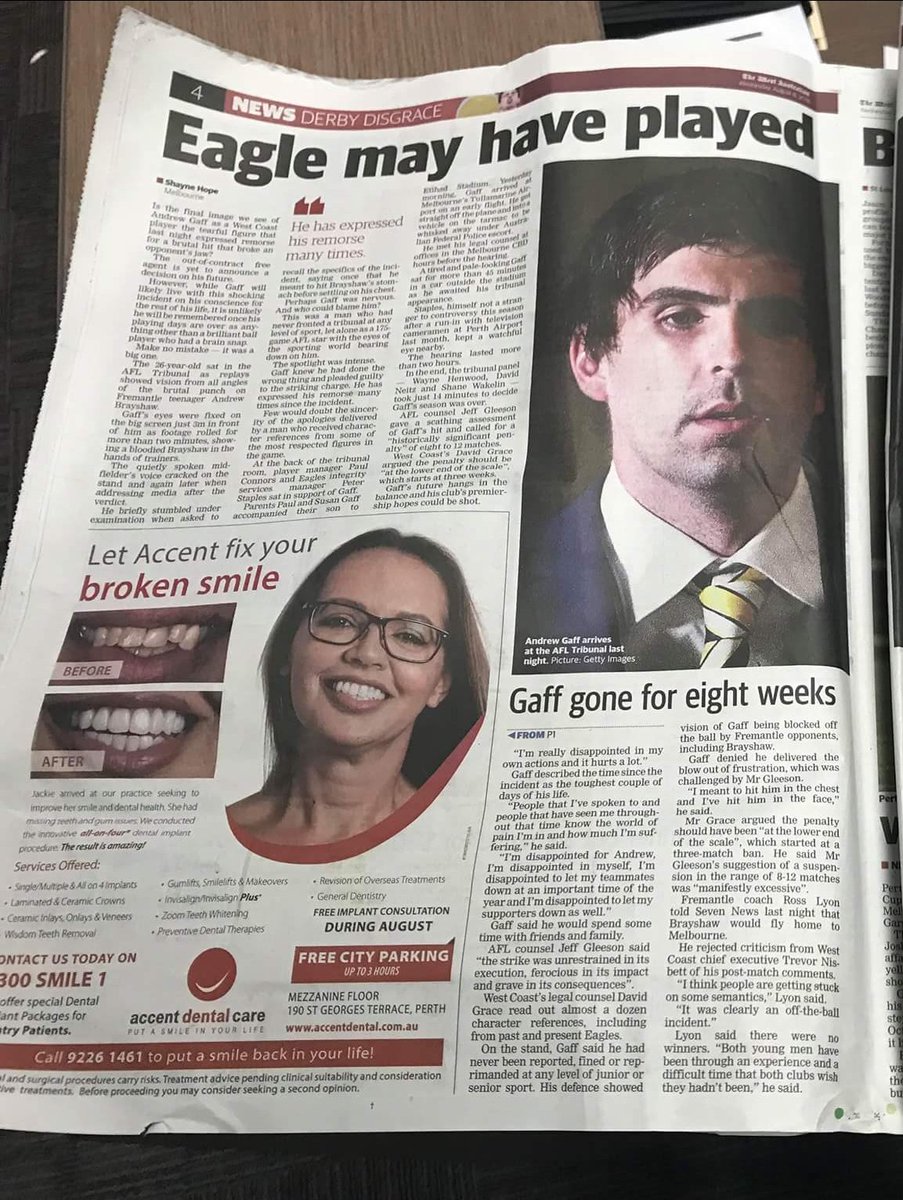 MTD Heir 4 Lefty with Nordstrand and Bartolini pickups,Genz Benz Shuttlemax or Magellan 800 , Zoom B3 and a Roland GR-55 into Schroeder or Bergantino cabs
---
Posts: 3440
Joined: 19 May 2009, 11:28
Location: Sydney
They're advertising to the wrong player...
Ozbass moderator
The Moods Band
Mailloux, Fender, Lakland, Univox basses
Genz Benz, BBE, Crown, Zoom amps and preamps
Bergantino & Genz Benz Cabs
---
OK I'm going to rant about the NRL coaching saga at Penrith. I for the life of me can't believe this much drama can happen just 4 weeks out from the semi-finals, to a team that is only one win away from being in the top 4. Then there's the flow on effect with Tigers supporters (including me) all sweating on the fact their coach and messiah has been tabled an offer to coach at Penrith, despite him being contracted to the Tigers. Contracts are now officially a joke! And the guy is considering it despite being unceremoniously dumped by Penrith in 2005? Who goes back to work for a boss that treated them like that?
Last edited by
Petebass
on 08 Aug 2018, 18:23, edited 1 time in total.
---
Agree with ya there Pete. I couldn't believe it when I saw it this morning. Stoopid!
Mean & Surly
---
It's all about keeping Nathan Cleary. They think the best way is to buy his Dad as coach.

It would be hilarious if Cleary made his signing conditional on Gus leaving the 'Riff.
Ibanez AEB10-BK; Feider P Bass; Challenge Bass; T'Bird Goth; Gibson T'Bird
Fender Rumble 15; Eminar Amps x2; Elfa 410 cab; GK CX115 cab; Zoom B2.1u & B3
---
I am bursting!
Happiness is .......a Telebass and 500W.
---
Not spilling? No spilt milk here, move along please...
Oops wrong thread.
Strings: Fender, Framus, Warwick, Custom
Knobs: Mesa, MarkBass, Fender
Patch: TC Electronic, Aguilar, too many to list
---
---
Who is online
Users browsing this forum: No registered users and 2 guests